Companies & Clients
Unilever
Trainer (Contract)  2021: Review CARA software training material for the upcoming rollout. Create exercises based on CARA transactions. Deliver Train-the-Trainer training to the Trainers and End Users. Unilever PLC is a British multinational consumer goods company.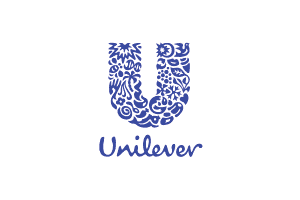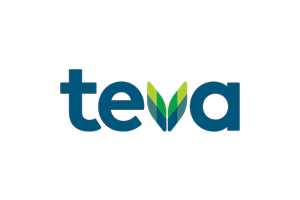 Teva Pharmaceuticals
SAP Trainer (Contract), 2020-2021, 2022: Create SAP profile training material for the manufacturing department.  Create Enable Now recordings of SAP material management transactions. Deliver Train-the-Trainer training to the SMEs and SuperUsers.  Teva Pharmaceutical is a multi-national pharmaceutical company with a worldwide distribution network.
TJX Companies, Inc.
Oracle Course Developer (Contract), 2019: Support participants of their Oracle EBS Implementation in Canada. Revising and updating PPTs and creating Captivate recordings of Oracle R12 Accounts Payable (A/P), Accounts Receivable (A/R), General Ledger (GL), Fixed Assets (FA), Cash Management (CM) Inventory (INV) and tax transactions.  The TJX Companies, Inc., the leading off-price retailer of apparel and home fashions in the U.S. and worldwide.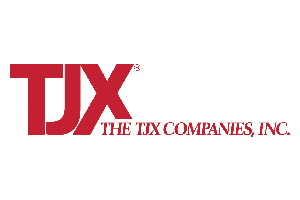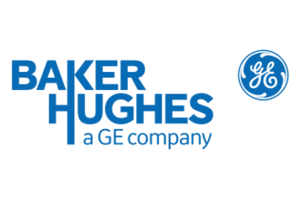 BAKER HUGHES (a GE Company)
Technical Writer (Contract), 2018: Create SAP technical documents including exercises, labs and job aids for the Engineering department. Document the Engineering Change Management process including part status. BHGE is an international industrial service company and one of the world's largest oil field services companies.
Rolls Royce Marine North America
SAP Trainer (Contract), 2018: Create SAP training documents including PowerPoint demonstrations, exercises, labs and job aids. Conduct Instructor Lead Training (ILT) for all employee levels in the four plant locations prior to "Go Live" and provide post-Go-live support. Rolls Royce Marine North America (RRMNA) has a world-leading range of capabilities in the marine market, encompassing vessel design, the integration of complex systems and the supply and support of power and propulsion equipment.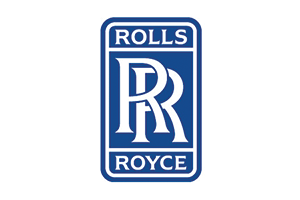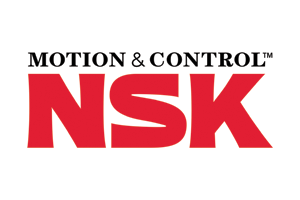 NSK Ltd.
UPK Training Consultant (Contract), 2016-2017: Participated in their Oracle EBS implementation. Revised and updated the User Productivity Kit (UPK) recordings of Oracle transactions in the AP, AR, PZP, GL, FA and CM modules. NSK Ltd. is a manufacturer of industrial machinery bearings, precision machinery and parts, and automotive bearings and components.
Stihl, Inc.
SAP Course Developer/Trainer (Contract), 2016: Developed PowerPoint (PPT) and Workforce Performance Builder (WPB) courseware for SAP Sales, Customer Service, and Warehouse Management training. Delivered SAP SD and WM training, for both train-the-trainer and end-user audiences. Virginia Beach-based STIHL Inc.is the headquarters for U.S. operations. STIHL employs over 2,100 people nationwide, producing a full line of high-quality, handheld outdoor power equipment including blowers, trimmers, brushcutters, and multi-task tools, as well as the number one selling brand of chainsaws worldwide.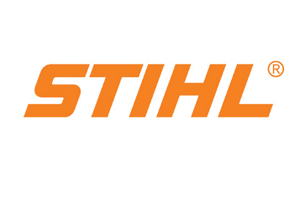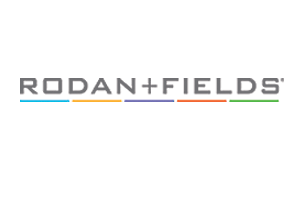 Rodan & Fields
SAP Course Developer/Trainer (Contract), 2015-2016: Developed Power Point (PPT) and Workforce Performance Builder (WPB) courseware for SAP Sales & Distribution's Order To Cash (OTC) training. Delivered SAP SD – OTC training, for both train-the-trainer and end-user audiences. Rodan + Fields offers transformational skincare products that are clinically proven to deliver visible results. They have over 200 employees and are a major Direct Sales Marketer.
Harvard Pilgrim Healthcare
UPK Course Developer (Contract) , Quincy, MA 2015: Developed UPK recordings based on Oracle PeopleSoft modules: Sales, Purchasing, General Ledger (G/L), Accounts Payable (A/P), Accounts Receivable (A/R), Grants, Labor Distribution, Projects and Customer Relationship Management (CRM). For more than 35 years, Harvard Pilgrim has built a reputation for exceptional clinical quality, preventive care, disease management and member satisfaction and has consistently rated among the top healthcare insurance plans in the country.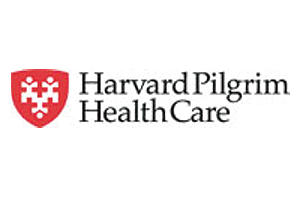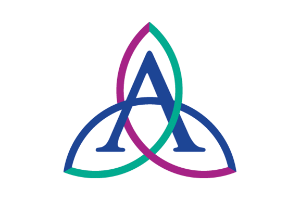 Ascension Health
Kronos Trainer (Contract), Pasco, WA, 2014: Trained Kronos Time & Attendance (T&A) software to end users and managers. Provided primary System Matter Expert (SME) support for PeopleSoft and Kronos T&A proctored labs. Trained hospital personnel on Inventory Hand Held Terminals (HHT). Ascension is a faith-based healthcare organization. As the largest non-profit health system in the U.S. and the world's largest Catholic health system, Ascension is committed to delivering compassionate, personalized care to all with special attention to persons in poverty and struggling the most.
United Airlines
Trainer – Airline Cargo Logistics (Contract) Chicago, IL 2013 – 2014: Responsible for systems training of audiences ranging from internal United Trainers, Freight Vendor Trainers, Managers and end-users system wide. This included an international audience at the UA hub in Heathrow, London, England. The implementation of United Cargo 360 (UC360) is a worldwide training initiative to over 7,000 end users. It is a Cargo and Logistics Solution using the Mercator (division of the Emirates Group, Dubai, UAE) solution: SkyChain. Provided SME post go live support for hub personnel in London, the Middle East, and the Help Desk in Chicago. United Airlines, Inc., commonly referred to as United, is a major American airline headquartered in Chicago, Illinois.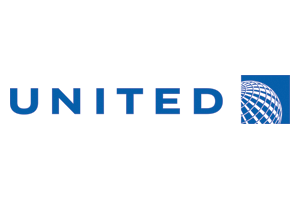 UST Global
SAP Trainer/Course Developer (Contract), Detroit, MI 2014: Trained employees on SAP modules including Sales & Distribution (SD), Materials Management (MM), Production Planning (PP). Created and delivered training on SAP modules: Finance (FI), Control (CO), Accounts Receivable (AR) and Accounts Payable (AP). Trained the Quality Assurance (QA) group on basic Advanced Business Application Programming (ABAP) and extended Computer Aided Test Tool (eCATT) software. UST Global is a leading provider of end-to-end IT services and solutions for Global 1000 companies. Step IT Up America, a UST Global national program, provides a vital formula to train and employ inner-city minority women. It equips them with the technological skills to launch successful IT careers.
Caterpillar
SAP Trainer/Instructional Designer (Contract), Peoria, IL 2011-2012: Train the trainers at the manufacturing facilities on the SAP Production Planning (PP), and Advanced Planning & Optimization (APO) modules. Created and updated SAP Manufacturing courses using the User Productivity Kit (UPK) course development tool. Performed post training measurement resulting in improvements of the training material by 30%. Caterpillar is the world's leading manufacturer of construction and mining equipment, diesel and natural gas engines, industrial gas turbines and diesel-electric locomotives.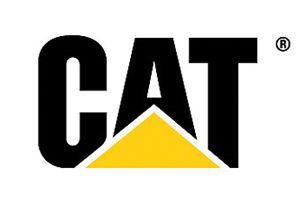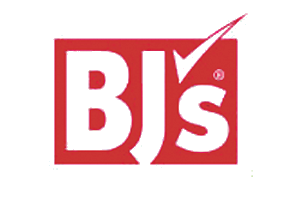 BJ's Wholesale Club
SAP Trainer (Contract) Westborough, MA, 2014: Trained employees on SAP basic navigation. Trained purchasing and sales team members on SAP Purchasing, Requisitions and Sales specific SAP transactions in the Purchasing (PUR) and Sales & Distribution (SD) modules. BJ's is a leading operator of membership warehouse clubs in the Eastern United States. The company currently operates over 205 Clubs in 15 states from Maine to Florida and employs more than 25,000 Team Members.
Aramark
UPK Instructional Designer (Contract), Philadelphia, PA 2012-2013: Created over 50 User Productivity Kit (UPK) eLearning recordings of Kronos timekeeping transactions. Created "sandbox" exercises and solutions as well as a Virtual Classroom training instructor's guide. Member of the WorkForce Management (WFM) team in charge of the Organizational Change Management (OCM) rollout of the timecard initiative. Aramark is in the customer service business across food, facilities and uniforms, with more than 270,000 employees in 21 countries around the world.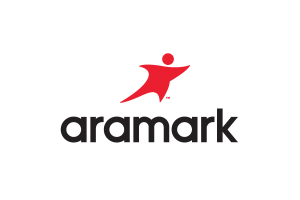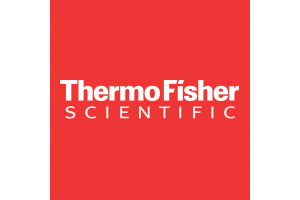 Thermo Fisher Scientific
eLearning Analyst (Contract) Woburn, MA, 2010-2011: Created eLearning courses using the Datango (SAP Workforce Performance Builder [WPB] ) course development tool. Edited eLearning courses for SAP modules: Materials Management (MM), Inventory Management (IM), Warehouse Management (WM), Production Planning (PP), Sales and Distribution (SD), Finance and Control (FICO). Worked on the project team that was translating eLearning modules into Spanish. Thermo Fisher Scientific Inc. is the world leader in serving science, with revenues of $17 billion and approximately 50,000 employees in 50 countries.
Philips Healthcare
Contract Instructional Designer, Andover, MA 2009-2010: Created and delivered a Train-the-Trainer course for Philips' Optimax reporting tool. Delivered end user training in person and internationally via video conferencing. Quickly familiarized myself with accounting hierarchy and even found and corrected inconsistencies in the reporting database. Created SAP system courseware for their Healthcare division's financial department. Philips is a diversified technology company, focused on improving people's lives through meaningful innovation. With a century of history and more than 450 innovative products and services, we are ready to meet today's challenges in healthcare by creating solutions that deliver better care to more people at lower cost.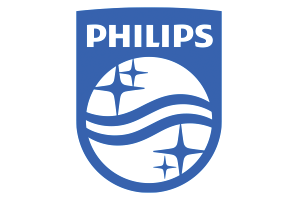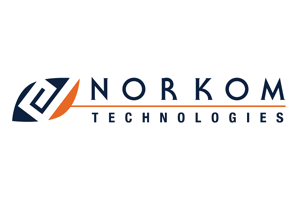 Norkom Technologies
Product Trainer, Boston, MA, 2008-2009: Train end users on using Norkom's financial crime and compliance solutions. Deliver training to the internal staff on Norkom modules including administration and screen and workflow configuration. Develop advanced courseware with the course development team. Generate and maintain course documentation for version upgrades. Norkom – a specialist provider of financial crime and compliance software founded in Dublin in 1998.
MassMutual
Contract eLearning Developer, Springfield, Massachusetts Area, 2008: Analyzed, designed, wrote and measured learning solutions. Created SAP system end user courseware using OnDemand (UPK) software. Developed learning programs for end user instruction, both online and classroom. Generated course documentation including job aids, instructor guides, and reference material.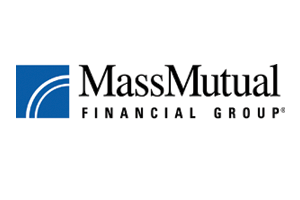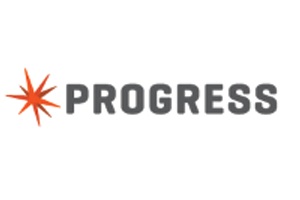 Progress Software
Solution Consultant July 2005 – December 2007 (2 years 6 months)Bedford, MA – Trained database administrators in Relational DataBase Management Systems (RDBMS) administration and performance tuning. – Conducted training for customers in character and Graphic User Interface (GUI) programming. – Utilized artistic and professional cartooning skills to illustrate difficult and technical concepts for classes, increasing student understanding of the courseware. – Progress Software is a global software company whose products and technology are used at over 60,000 organizations in 140 countries including 90% of the Fortune 500.
Technical Trainer Progress Software May 2000 – May 2002 (2 years 1 month)Bedford, MA – Technical Trainer
Kronos
Technical Trainer 3, Chelmsford, MA, 2004-2005: Train managers, supervisors, and leads in Time & Attendance maintenance, emphasizing how to enter, adjust and modify timecard records. Train technical administrators how to use auxiliary software to convert data from source databases to the Kronos SQL database via CONNECT. Train database administrators in Kronos database administration. Kronos creates Workforce Management (WFM) the tools to control labor costs, minimize compliance risk, and improve workforce productivity.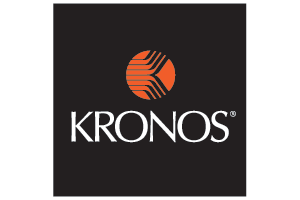 Axis Computer Systems
Customer Support Representative October 2002 – May 2003 (8 months)Marlborough, MA – Assist customers, answer software and database questions and resolve operational, data-related, and programming issues. – Update existing training manuals as well as assist in creating and editing the documentation for updates and new software releases. – Create and deliver training presentations for the AX-US Annual User Group Conference. Axis ERP has the specialized functionality for metals and wire and cable companies.
APICS
Certification Instructor May 1985 – July 2001 (16 years 3 months) – As a Certified in Production & Inventory Management (CPIM) Certification Instructor, taught courses in Denver, San Diego, and Boston on Inventory Management, Material Requirements Planning/Capacity Requirements Planning (MRP/CRP), Master Production Scheduling (MPS), and Basics of Supply Chain Management.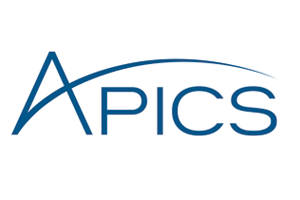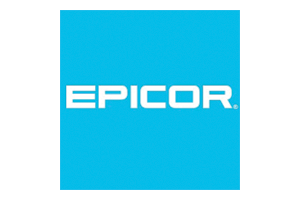 Epicor Software Corp
ERP Training Instructor November 1996 – January 2000 (3 years 3 months)Burlington, MA – Taught end users manufacturing software courses which include: Inventory Management, MPS, MRP, CRP, Purchasing, Accounting, Production Activity Control, Field Service, and Workflow. – Leader in utilization percentage of billable time for the East Coast Faculty of Epicor Software. Instrumental in the department meeting or exceeding its revenue target – Designed courses for new software modules that were introduced: Workflow, Field Service, Lot and Serial Tracking. – Used creative training techniques combined with award-winning Toastmaster ability and a good sense of humor to make classes fun as well as informational.
Professional's Choice
Materials & Shipping Manager November 1994 – March 1996 (1 year 5 months)Spring Valley, CA · Demonstrated overall knowledge and expertise by assuming additional responsibilities as Master Scheduler during critical period of company's annual two month sale … resulted in carrying out both major job functions with company having its "best shipping month" in its history. · Conducted the annual physical inventory that resulted in being the "best run, smoothest inventory in the company's history". The finished goods inventory dollar accuracy increased to 99.8%.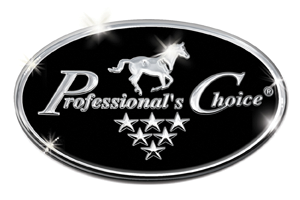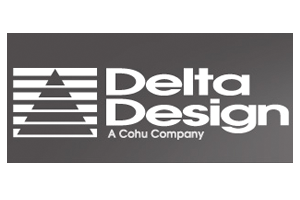 Delta Design
Inventory Control Supervisor June 1991 – July 1993 (2 years 2 months) San Diego, CA · Identified and eliminated causes for inventory inaccuracies… resulting in inventory accuracy increase from 65% to 91%, with the dollar inventory accuracy increasing to 98% and elimination of annual stockroom inventory by outside auditors. · Designed new floor plan for shipping/receiving and the warehouse… resulted in improved material flow, part storage capacity increased by 80%, employee productivity increased, and material movement became easier.
Ram Centrifugal Products
MRP Consultant December 1990 – September 1991 (10 months)National City, CA · Formalized and documented Ram's fabrication and assembly processes. · Installed an entire MRP system including all BOMs, files, and reports. Created and implemented a forecast and master schedule. · Wrote user-specific procedures and conducted training to convert job shop oriented employees to repetitive manufacturing methods.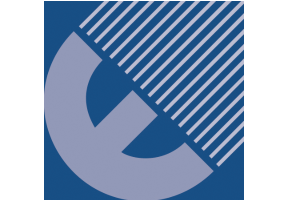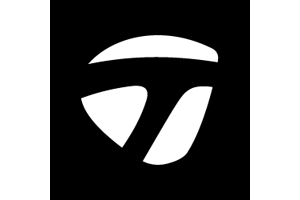 TaylorMade-Adidas Golf
Inventory Control Manager June 1988 – August 1990 (2 years 3 months)Carlsbad, CA · Investigated freight and traffic costs and negotiated new packaging and shipping contracts resulting in improved packaging of the product while saving $16,000 a year in costs, and improved freight delivery schedules at a cost savings of $10,000 a year. · Implemented a warehouse locator system and formal material movement procedures which improved the inventory accuracy from 65% to 80%.
Biosafety Systems
Inventory Control Manager November 1987 – May 1988 (7 months)San Diego, CA · Set up an in-house assembly line to repackage latex gloves during the high demand period created by AIDS in 1987. I purchased all the supplies and equipment, hired and trained the assembly crew and successfully met critical shipping deadlines. · Redesigned the warehouse layout improving the space utilization and increasing the existing capacity by 40%.


Brunswick Technetics
Production & Inventory Control Manager February 1986 – December 1987 (1 year 11 months)San Diego, CA · Helped write Standard Operating Procedures (SOPs). · Used analytical methods to reduce subassembly inventory without lowering the customer service level, which resulted in an inventory reduction of $68,000 annually. · Implemented a QA signoff procedure which reduced work-in-process (WIP) inventory by $660,000 and carrying costs $133,000 annually. · Maintained positive lot tracking of all materials throughout the manufacturing process of biomedical filters in accordance with Good Management Practices (GMPs).
COBE Cardiovascular
Sr. Material Planner September 1985 – January 1986 (5 months)Lakewood, CO · Selected to implement a Just-In-Time (JIT) pilot project to build circuit cards for hemodialysis machines. Streamlined the process resulting in improved efficiency and annual inventory savings of $105,000.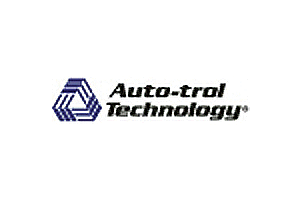 Auto-trol Technology
Production Control Supervisor January 1985 – June 1985 (6 months)Denver, CO · Played an integral part in the implementation of their Materials Requirement Planning (MRP) system. · Planned and controlled the finished goods production schedule.
StorageTek
JIT Coordinator August 1981 – November 1984 (3 years 4 months) Louisville, CO · Received extensive quality control training and a course in dimensioning and tolerances. I was the Total Quality Control (TQC) coordinator for the Optical Storage Division. · As the Production Control Coordinator during the production start-up of the laser optics computer storage device, I developed procedures and controls.